WEATHER ADVISORY FOR ARBAEEN WALK #1:
Introduction:
Arbaeen is the Arabic word for forty, and it marks the 20th of Safar, the fortieth day after Imam Hussain's (AS) martyrdom on the day of Ashura, who was martyred in the event of Karbala along with his companions in the cruelest and most inhumane way possible. The events of Arbaeen is the World's Largest Ijtima (Religious Gathering) where Zaireens (pilgrims) gathers through out the World to mark the 40th day martyrdom anniversary of Imam Hussain (AS) walking through Najaf-Karbala Highway (more than 76 km long). The Weather Advisory has been issued from Pakistan in accordance of Zaireens (pilgrims) to keep them aware of sudden weather or environmental changing in their surroundings.
Weather Advisory:
Isolated Thunderstorms may continue to develop in different areas of Iraq especially western areas but Weather conditions of Karbala-Najaf Highway are expected to remain FAIR with Intervals of Clouds and CLEAR SKIES till 19th October however a Western Weather system may affect Iraq from 20th October and may continue to affect till 22nd October. That Weather system may bring 'Unstable Atmospheric Conditions' which may increase the risk of THUNDERSTORMS in Karbala, Najaf, Baghdad, Samarra, Kazmain, Kufa, Mehran Border, and other affiliated regions.
Formation of Thunderstorms is also expected over Karbala-Najaf Highway & Karbala-Baghdad Highway during the period. Thunderstorms may produce Isolated Hailstorm, a Few Cloud to Ground (CG) Lightning Strikes and Duststorms or Sandstorms. Isolated Heavy falls may occur in Eastern Iraq, few chances over Mehran Border as well while isolated Moderate falls are expected on Karbala-Najaf Highway.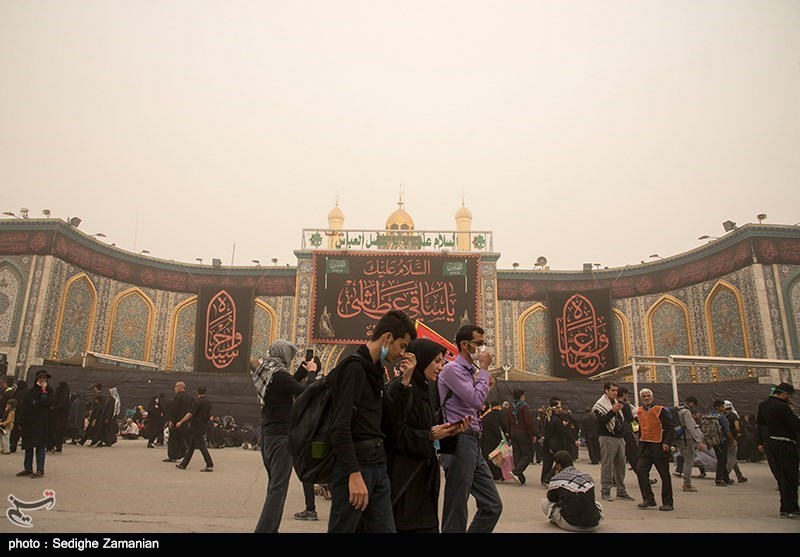 There are moderate probability of Strong Thunderstorm formation near Mehar Border thus risks of Hailstorm are greater for Mehran border and its vicinity however isolated small sized Hails can't be ruled out over Karbala-Najaf Highway. Visitors are warned for such Weather conditions. As caution is necessary. Another Western system may affect the country from 23rd October, we will update soon. 
Arbaeen – The Way to Hussain (as):
Imam Jafar Sadiq (as) said; "When the rays of the sun fall on the visitor of Imam's (AS) shrines, it consumes his sins like the fire consumes wooden sticks. The sun does not leave any sin on his body and he returns home sinless. In fact on his return he is granted a status that is not even given to those who shed their blood in Allah's path.(Behaarul Anwar, vol 101, pg 15, tradition 14; Kamiluz Ziaraat, pg 298)
The Article has been Composed & Written by  Waxeem Abbas
Stay Tuned With PakWeather's Facebook Handle
www.facebook.com/PakWeather/