Monthly Outlook For November:

How November 2018 Would Impact Pakistan?
November is the driest month across the country in means of rain and humidity. The rains are not that sufficient to maintain ground water requirement thus causing dry cool weather to prevail. It is the transition period when the summers are taking off and winters are clutching its claws over there. November 2018 is likely to be as same as of its average, however the rain would be slightly above normal in Upper Pakistan, Normal in Central Pakistan & Below Normal in Southern Pakistan. The temperatures are likely to be Normal to 0.5°C  "Below Normal" anomaly through out the Pakistan. The already drought stricken areas of Southern Pakistan (i.e Sindh & Balochistan) are likely to suffer the most in terms of water crisis and  viral infections due to exposure to dry winds.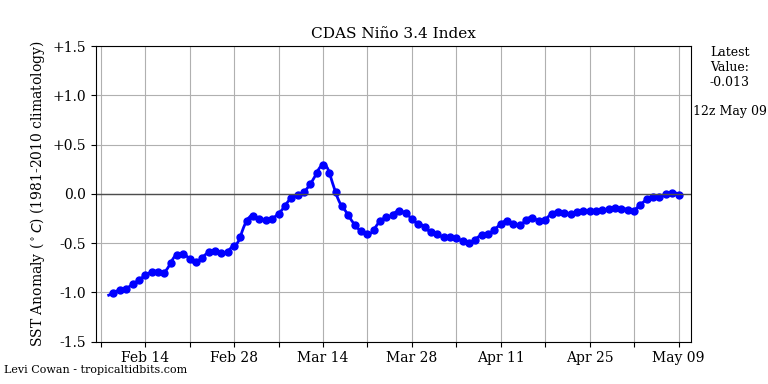 Western jets are consequently fluent within the axis over Upper
Pakistan accompanied by number of weak to moderate Western Disturbances. However due to developing EL-NINO (Current Values: +1.4°C),  WD systems could be more strengthen than usual while affecting the region whereas the moisture support from Arabian Sea would be 'beneficial' in terms of rain/snowfall events in upper Pakistan. Therefore no significant chance of rainfall activity except far northern Pakistan however few local developments to occur.
Key Points:
Due to ENSO and IOD Values; Normal to Slightly Above Normal Rains/Snowfalls are anticipated in Upper Pakistan with inclusion of Isolated Moderately Above Normal Accumulation deviated from Normal. The mountainous regions and plains along mountainous region are to be mostly affected. The pollen count to be low to very low, therefore no caution is needed.
No significant rain events are hereby expected in Southern Pakistan except NW Balochistan, however few local developments would take place timely. Normal rains are anticipated in Central while Below Normal in Southern Pakistan.
Dry continental air is likely to prevail all over the country, the winters would set up over upper Pakistan from first week of November; however the days would remain hot in Central and Southern Pakistan (i.e plains & coastal areas) accompanied with cool nights.
Overall Normal to slightly colder winters are expected but however erratically

Coastal Areas

would may remain 'Slightly Warmer' specially during day times because of elevated SST in northern Arabian Sea, due to which not only the maximum but the minimum temperatures would may be elevated. The wind chill would also be derived.
Karachi would be affected by modest dry cold wave through out the month. Weak cold wave would be affecting by first week causing temperatures to drop; however the days would may remain hot.  Another cold wave is likely to bring cool winds into South by mid-November. Specifically winters would grip metropolis by mid November and more by the last decade of the month. Foggy events are anticipated sometimes, when there is sufficient humidity & relative dew point.
Unfortunately, Water crisis would increase in already drought stricken region of Southern parts of the country; Karachi & Thar might run out water in mean of severe water deficiency. The ground water level in the region is already consummated.
Foggy events specifically in plains & other mountainous regions would start in full swing by second decade of month and grip most of the country later by mid or last decade.
The hazardous smog would quit and remit upon WD arrival and departure respectively. Upon the WD arrival air quality would be improved. Moreover there might be few periods of slightly warm days in plains of Upper Pakistan.
The area of convection lying in south of northern Arabian Sea moving in NW direction would be weaken due to exposure to dry air mass and moved into West towards Arabian Peninsula because of HP lying off the coast of Pakistan; thus NO Tropical Storm is likely to form.
Forecast For First Decade
[1st – 10th November 2018 / ٢٢ صفرالمظفر تا یکم ربیع الا وّل ١٤٤٠ ]
Moderate Western Disturbance would affect extreme Upper Pakistan between 1st – 3rd November; causing scattered Thunderstorms to form in KPK, GB, Kashmir &  Northern Punjab. Good Rainfall/Snowfall is expected over mountainous regions and plains in its vicinity. The departure of WD by late 3rd November would leave country into Dry & Cold arena. Upper Pakistan might enjoys its first proper cold wave however extreme Southern parts may only see drop in their temperatures. Dry continental winds would prevail thus less foggy conditions mainly, also the smog could remit again across Punjab after 3rd November. Most of the country would remain dry & cool during the mentioned period till 12th of November, no major local activity is possible except few isolated developments in extreme upper Pakisatn mountainous region from 8th November.
"Thanks For Reading"