#

Monsoon2019
Monsoon Onset
The Southwest Monsoon has officially onset over India (with +7 days error), as proper monsoon rains lash southern state of Kerala. The enhanced convection lies off the south India coasts (i.e Arab bank) and over southern Bay-of-Bengal (BOB), that is further likely to drift northward sluggishly. Therefore isolated moderate to heavy falls are expected to pour in south, eastern, central and north-eastern regions of India, Bangladesh, Myanmar and Srilanka within next 96 hours.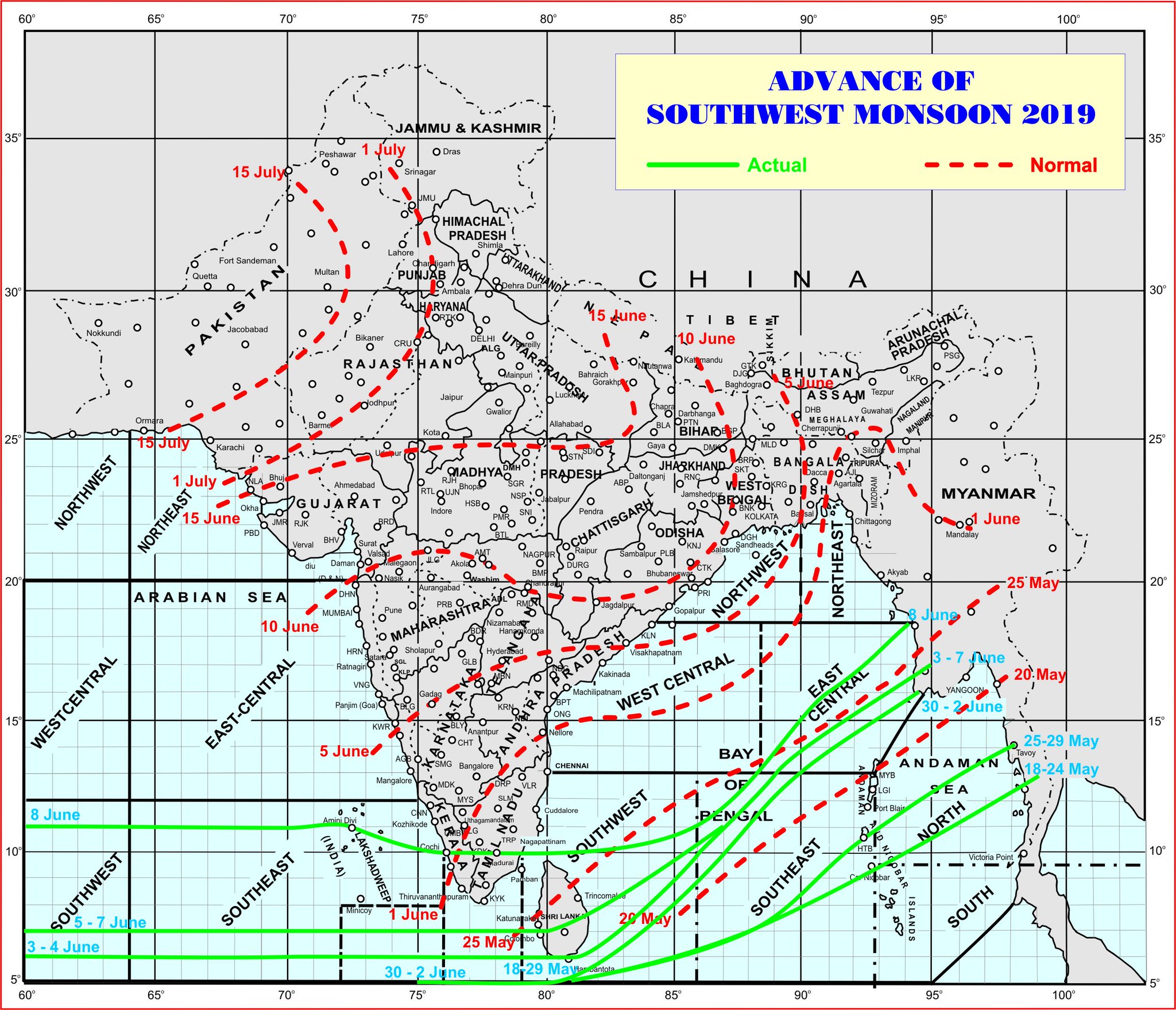 Image Sources: Indian Meteorological Department (IMD)
Regional Forecast
During this period mostly hot and dry weather is expected countrywide and muggy conditions over coastal zones. However very few pre-monsoonal events are in sight for mountainous and plain regions (i.e upper, NE Punjab etc) of northern Pakistan. 
Despite of sluggish monsoon advancement, nearly normal rains are expected in both India and Pakistan with +/- 20% exception. The disturbed area under observation 'Invest 93A' (exp. Cyclone Vayu') which is likely to convert into deep depression by Tuesday would may result in 'low monsoon rains' for south India but it will push monsoon currents northward – sparking rapid advancement.
Watch out for Monsoon Update 1.2.2